Matching quality cleaning services along with flexible service schedules and responsive customer service provides value as well as peace of mind for our clients and their businesses. We also specialize in deep cleaning and restoring high-traffic commercial flooring of all types. 
General Office Cleaning & Janitorial
Office can contain more than 400 times the amount of germs as a bathroom toilet. These are germs that contribute to U.S. workers taking an average of seven sick days per year. That number can be decreased by implementing a professional office cleaning and janitorial service program that prevents germs from spreading.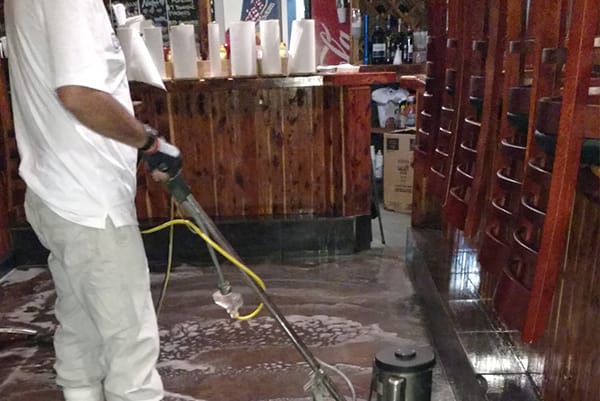 Restaurant Cleaning
Our cleaning team takes pride in their skillful ways of taking off grimes on your walls, floor, and kitchen equipment. We use solutions that are stainless steel friendly, we use solutions on your floors and countertops that are medical grade to ensure proper sanitation. Our cleaners will leave your restaurant and kitchen in pristine condition from top to bottom. Your crew will find renewed energy to work through their daily actions with a much clean, sanitized, and scrubbed work areas.
Flexible Service Schedules / With short or long term agreements
At All in One Commercial Cleaning, we understand that schedules can get hectic, which is why we pride ourselves on offering flexible cleaning schedules. We offer a range of scheduled cleaning options, including weekly, biweekly, and monthly, as well as one-time cleaning, and seasonal cleaning. Most of our clients appreciate regular visits from our team so they can focus on the many other demands and workloads. Our commercial cleaning team will happily work with you to find the best days and times to clean your office or establishment, so we don't disrupt your business.
Vacation Rentals
If you own a vacation rental, you understand the importance of turnaround time between tenants. After one guest vacates, it's crucial to get someone else checked in right away to maximize your profit. However, before anyone else can arrive, your space needs to be thoroughly cleaned. All in One offers vacation rental cleaning services that are designed to prepare your property for renters in a fast, efficient, and thorough manner.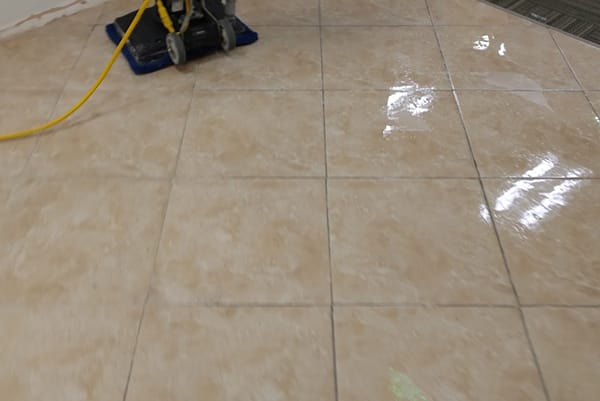 Tile & Grout Cleaning
Our tile and grout cleaning service should be a regular part of your cleaning schedule. Tile and grout cleaning because, over time, tiled surfaces lose their luster and shine. Mopping and scrubbing won't be enough if you want a deeply clean surface. Since grout is porous and easily absorbs dirt and debris, by-hand grout cleaning methods will only remove the surface soil, not the embedded dirt.  Simple cleaning methods can't clean your floor and walls completely. Get professional grout cleaning services, instead, for cleaner tiles.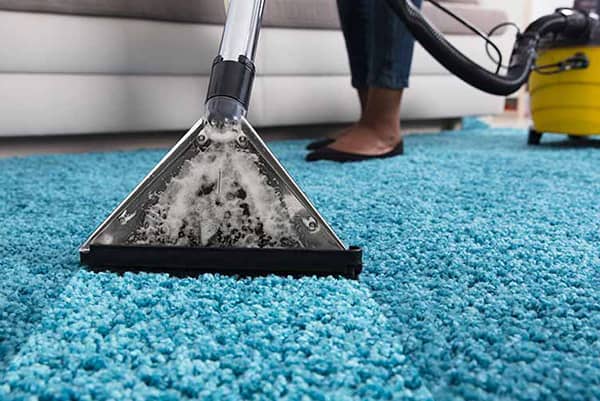 Carpet & Upholstery Cleaning
A professional carpet and upholstery cleaner can remove deep-seated dirt and grime to keep your carpet and rugs looking their best and extend their lifespan. Even the most high-quality items can become soiled with dust, dirt, pet hair, and the daily traffic of family life. All in One applies its years of knowledge and experience in restoration to carpet and upholstery cleaning projects of all sizes. We use a variety of cleaning methods depending on your situation. Our goal is to clean carpets, rugs, and upholstery to your satisfaction to restore them to their original appearance.
Stripping and Refinishing VCT & Vinyl Flooring
If you own your own business, your floors may not be something you think about regularly. However, they can have a major impact on your customers. Whether you have hardwood, tile or Vinyl Composite Tile (VCT) floors impacts the impression your customers have of your business as well as how you need to clean those floors. At All in One Commercial Cleaning, our goal is to help you enjoy the cleanest environment possible, and that includes keeping your floors in great shape.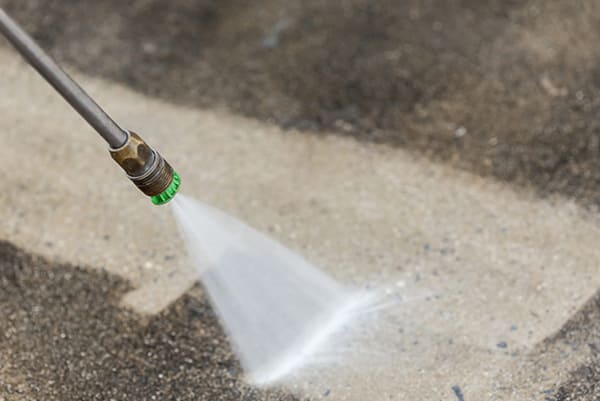 Pressure Washing
All in One Commercial Cleaning is a preferred choice when it comes to premium quality power washing, high-pressure washing, exterior property sanitizing as well as high-pressure cleaning services. We serve our esteemed Southwest Florida in a highly professional manner. It is to be kept in mind that we only use certified, eco-friendly, safe, non-toxic/non-hazardous, and premium quality products, apart from the deployment of modern pressure cleaning machinery and expert professionals in our day-to-day cleaning activities.
Window Washing
Despite how spotted and soiled glass can get, many people still don't think to clean their windows regularly. The exterior surfaces can be hard to reach—whether they're on the second story or simply behind some shrubbery—and it can be time-consuming to safely maintain them yourself. Fortunately, All in One are Window Washing possesses the expertise to ensure your window washing service is done efficiently and correctly.
We have proudly been in business for over 15 years providing professional cleaning services in Naples, Fort Myers, Cape Coral, Lehigh Acres, Bonita Springs, and surrounding areas.  Whether cleaning Churches, car dealerships, daycare centers, industrial facilities or retail space, our janitorial services can help properly maintain your facility.  We also specialize in deep cleaning and restoring high traffic commercial flooring of all types including VCT stripping and refinishing, tile & grout cleaning and restoring, hard floor cleaning and polishing, carpet deep cleaning and more.  We also provide pressure washing and window cleaning services to help you keep the exterior of your facility well maintained and looking good. Keeping up with the latest cleaning practices on the market, proper cleaning agents, methods, and training, gives you the assurance you need for your business. Contact us now and we'll provide a professional, detailed estimate for your facility!
Our primary commitment is providing you the quality cleaning services your business deserves!
We provide Solutions
Our focus is providing you the best cleaning services at a reasonable price.  Our commitment is to operate ethically, effectively, and with full transparency, providing you with quality cleaning services.  Aside from the fact that we offer 100% satisfaction to our customers in Southwest Florida, we never tire of coming up with new ways to successfully accomplish our mission of consistent high quality office cleaning services, medical cleaning, or any type of general janitorial cleaning services needed.  Providing your facility, a with customized service schedule and flexible terms helps you make a good investment while keeping your business clean and in budget.  All In One is licensed, insured and bonded.  We want you to be fully satisfied with the kind of janitorial service we'll provide you at the most convenient schedule for you. Contact us now for the best janitorial services, we're happy to help you right away!